Why Uteeqe
You deserve a high-quality pickleball paddle at a reasonable price—meet Uteeqe! Careful thought is put into crafting the perfect paddle, from quality materials to great craftsmanship and design. We make products we can be proud of and you can, too, without breaking the bank.
Power and Control, Combined
We've worked to balance this paddle to perfection, using our proprietary polymer technology and a premium graphite face for unstoppable performance. You'll take your game to the next level when you use the Uteeqe U1 pickleball paddle.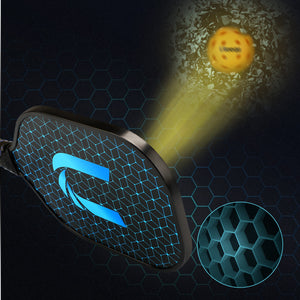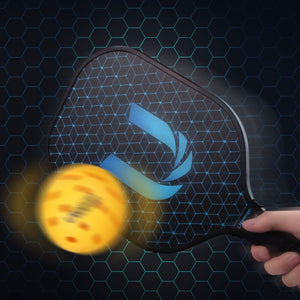 Rough Texture Graphite Face
Being able to get an excellent spin is crucial. The rough textured surface beats cheap glossy or wooden paddles any day—you'll be able to feel the difference immediately!
Lightweight and Well-balanced
Good balance is the key to top performance, and we've made sure to do our homework on this one. Weighing in at ~7.8 oz., you'll swing with no effort, giving you unbeatable power and control.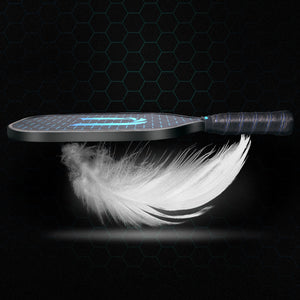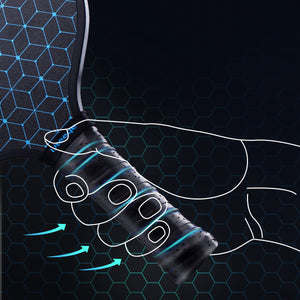 One-of-a-kind Contour Grip
Our unique stitched and ribbed grip gives you both a strong, fail-proof grip and great maneuverability. The handle has a soft cushioning and is perforated to quickly absorb sweat during play.